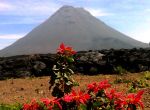 ☆ Home
☆ About Guides
☆ São Filipe
☆ Sightseeing
☆ some Islands highligts
☆ Pico do Fogo
☆ Caldeira
☆ Floreste
Sightseeing ...
☆ ... on other islands
☆ ... on Santiago
☆ ... on Brava
☆ Vacation packages
☆ Fogo Coffee
☆ Capoeira school
Last Eruption on Fogo
Impressum
Disclaimer
External links:
Infos about Fogo
Weather on Fogo


Some impressions of my work around the Pico do Fogo
For impressions of the Caldeira and the other island highlights follow these links:
See other highlights:
"Floreste"
"Island"
"Sao Filipe"
"Caldeira"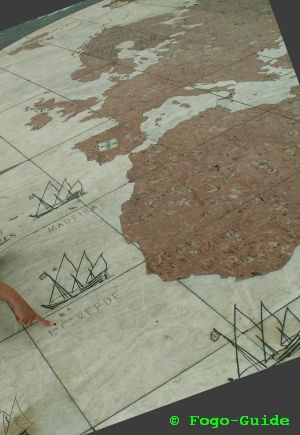 (here to go.jpg)
You will enjoy your stay on Fogo.
On the way up, we tell you what's to know about
agriculture, scenery and our way of life.

(Bandeira.jpg)
And wenn we reache the "top of the world",
even if it's just the top of Cape Verde,
we enjoy our success.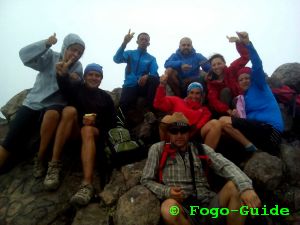 (GoodFriends2.jpg)
See the great volcan, the Pico do Fogo: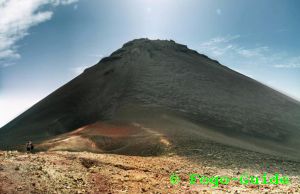 (PicoDoFogo1.jpg)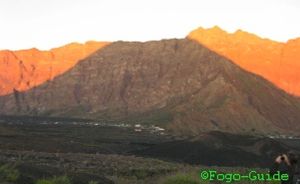 (PicoDoFogoShodow.jpg)
Pico do Fogo at sunrise: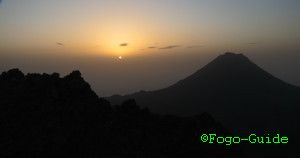 (PicoDoFogoSunrise.jpg)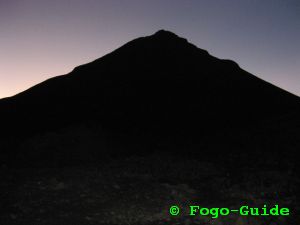 (PicoDoFogo2.jpg)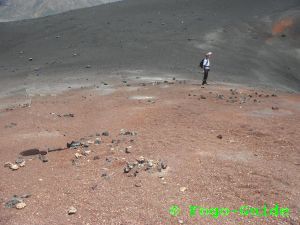 (Guide2.jpg)
I take a look on you, when you explore the landscape:

(Guide2a.jpg)

(VolcanTour.jpg)
I show you interessting objects and explain the background: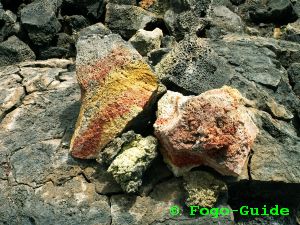 (Stones.jpg)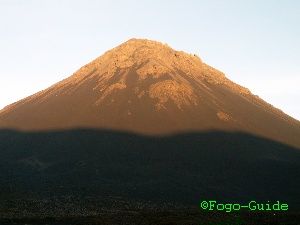 (PicoDoFogoSundowner.jpg)
Let's go here up!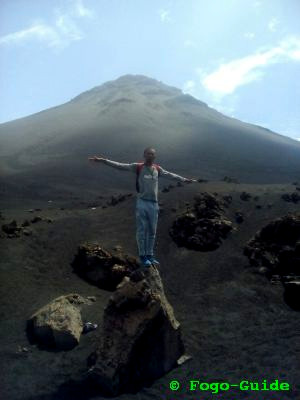 (PicoDoFogoGround.jpg)

(PicoDoFogoTop.jpg)
Now one of the last steps: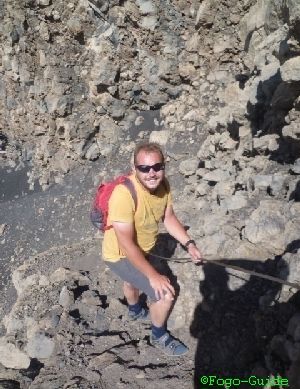 (PicoDoFogoTopLastSteps.jpg)
We got it!


The tourist are happy on the top of the Pico do Fogo!
Even children are able to go up!
It's for the hole family: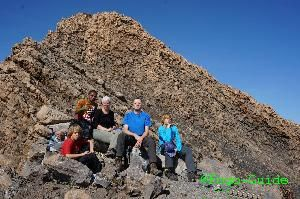 (PicoDoFogoFamily.jpg)
When we climbed up the Pico do Fogo,
I show you what to see in the caldera.
Enjoy the breathtaking view:

(PicoDoFogoToCaldeira1.jpg)
Going down, we will have a lot of fun:
... everybody ...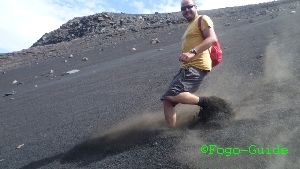 (PicoDoFogoDown2.jpg)
... even the children ...

(PicoDoFogoDown3.jpg)
... with speed: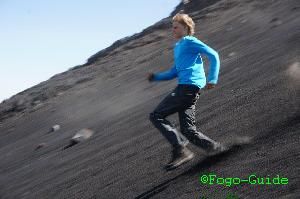 (PicoDoFogoDown4.jpg)


The villages in the caldera give you a nice view.
See more on of the caldeira on this side here:
"Caldeira"

(PicoDoFogo3.jpg)