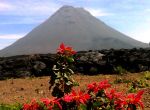 ☆ Home
☆ About me
☆ São Filipe
☆ Sightseeing
☆ some Islands highligts
☆ Pico do Fogo
☆ Caldeira
☆ Floreste
Sightseeing ...
☆ ... on other islands
☆ ... on Santiago
☆ ... on Brava
☆ Vacation packages
☆ Fogo Coffee
☆ Capoeira school
Last Eruption on Fogo
Impressum
Disclaimer
External links:
Infos about Fogo
Weather on Fogo


Some impressions of my work and the island Fogo
For impressions of the Caldeira and the Pico do Fogo follow these links:
"Pico do Fogo"
"Floreste"
"Sao Filipe"
"Caldeira"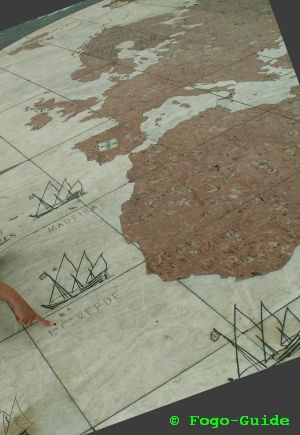 (here to go.jpg)
You will enjoy your stay on Fogo:

(GoodFriends.jpg)
Visit Sao Filipe with it's historical "Sobrados"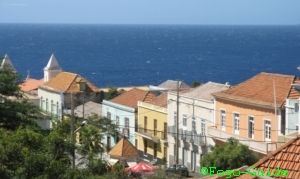 (SaoFilipe2.jpg)
See the places with coloured tree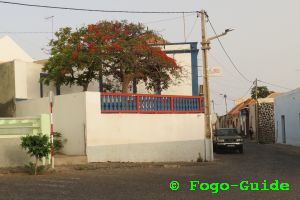 (SaoFilipe5.jpg)
I explain to you what's to know: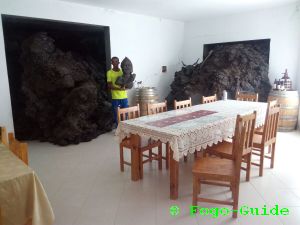 (Guide1.jpg)
I offer a hike along Bordeira with beautiful view from
Bordeira into Caldeira and towards the mighty Pico do Fogo.
Here a photo made during eruption:

(EruptionBordeira2014_01.jpg)
A great panorama will open to you with
Pico do Fogo, Caldeira and edge of Bordeira:


(BordeiraPanorama01.jpg)


(BordeiraPanorama.jpg)
I organize a reliable driver with a modern car to trip around. <! - ###### TAXI - ->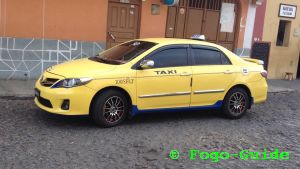 (Taxi)
On the way, I tell you what's to know about
agriculture, scenery and our way of life.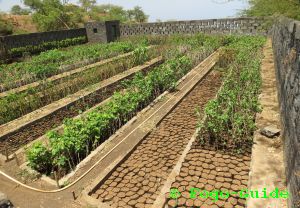 (Nursery Garden.jpg)

(Transport.jpg)
Ever wonder about castoir oil on ingredient list on your vanishing creme?
I show you where it's from:

(Castor Oil.jpg)
See more of the big volcan, the Pico do Fogo
on the sides here: "Pico do Fogo"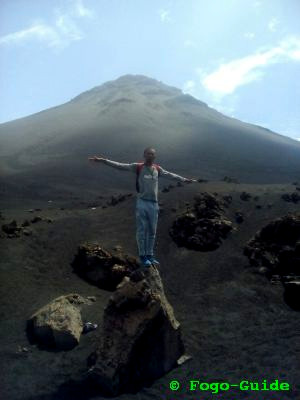 (PicoDoFogoGround)

See more of the green side, the Natural park Floreste
on the sides here: "Cloud forrest and Agriculture near Mosteiros"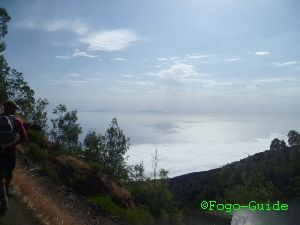 (NorthEast.jpg)
See more on of the caldeira
on the sides here: "Caldeira"

(Caldeira)

(Agriculture2.jpg)

(Agriculture3.jpg)

(Agriculture4.jpg)

(Caju.jpg)
See the coffee beans, we cultivate.
Take the chance and try the famos coffee of fogo!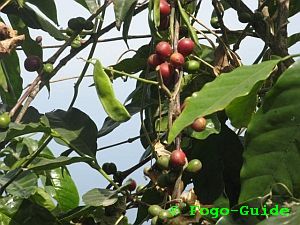 (Coffee2.jpg)
The huge baobab is a must have seen in reality.

(Baobab.jpg)
... and its fruits:

(Baobab2.jpg)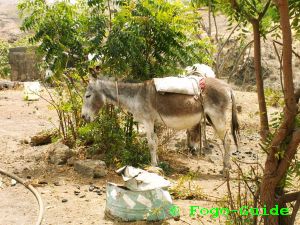 (Donkey.jpg)
Enjoy the landscape and swimming in La Salina: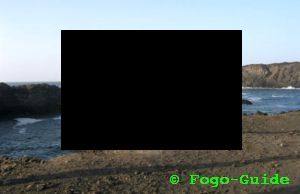 (LaSalina.jpg)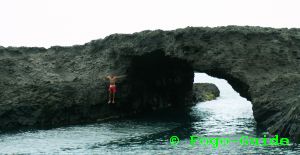 (LaSalina1.jpg)

(LaSalina2.jpg)

(LaSalina3.jpg)

(Guide4.jpg)
If we have luck, we will see a beautiful Kingfisher:

(Kingfisher.jpg)
At last don't miss the sunset over Brava.
Look if you like hicking with me on island Brava.
Visit the page Sightseeing on other islands -->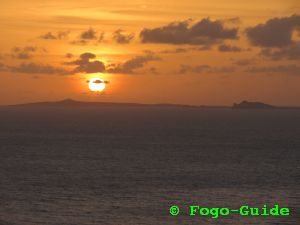 (SunsetOverBrava.jpg)