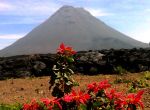 ☆ Home
☆ About Guides
☆ São Filipe
☆ Sightseeing
☆ some Islands highligts
☆ Pico do Fogo
☆ Caldeira
☆ Floreste
Sightseeing ...
☆ ... on other islands
☆ ... on Santiago
☆ ... on Brava
☆ Vacation packages
☆ Fogo Coffee
☆ Capoeira school
Last Eruption on Fogo
Impressum
Disclaimer
External links:
Infos about Fogo
Weather on Fogo


The volcano on Fogo had in November 2014 to Februar 2015 an eruption
Travel infos
You can go to Fogo via National airline TACV (see external link)
It is also possible to go to Fogo via Fast Ferry Kriola (see external link),
or ask your travel agency.
Fast Ferry Kriola offers connections between Praia/Santiago and Sao Filipe/Fogo:
Look for time table Praia-Fogo here (external link),
Look for time table Fogo-Praia here (external link),
Some tourist told me they find medicine against motion sickness as sufficient if they are sensitive.
Impressions of eruption
November, 23th a new eruption on Fogo near Pico Pequeno occurs. The first since 1995.
Situation might changing. Depending on actual situation I offer you the most interesting trips.
Caldeira is sometimes blocked for public, access to Caldeira is only allowed in the company of a guide.
Furthermore I offer you to get a great look from Bordeira towards last eruption area and/or lava field .

You are a volcanologist? I help you to go to interesting places and work with you together.
See base of page

Assistance for volcanologist
Lava fields
Now lava is cold enough to inspect - I assist to keep you safe: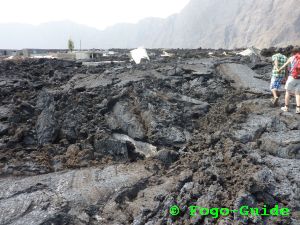 (LavaField01.jpg)
Lava was fleeting through our houses in Portela and Bangaeira and destroyed both villages: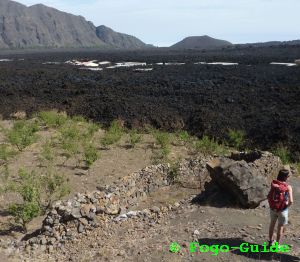 (LavaFieldBangaeira01.jpg)

(LavaFieldBangaeira02.jpg)
Nothing could stop the stream.

(LavaField02.jpg)

Impressions of eruption period until Februar 2015
Beside the Pico do Fogo, the eruption happend.

(Eruption_Bordeira01.jpg)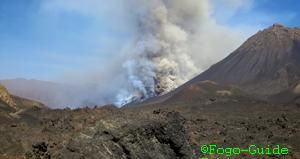 (Eruption2014_01.jpg)
From Bordeira you have a save and a great view all over the situation in the Caldeira:
you see the eruption area where the lava streamed over the street and towards the villages.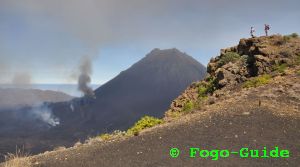 (Eruption_Bordeira03.jpg)
Now it is possible to enter the Caldeira.

(PicoDoFogoEruption02.jpg)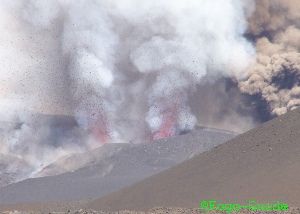 (Eruption_Caldeira02.jpg)

(Eruption_Caldeira04.jpg)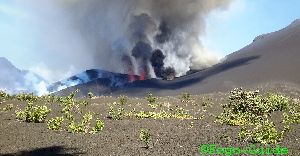 (Eruption_Caldeira05.jpg)
Even from city of Sao Filipe, the acivities was visible: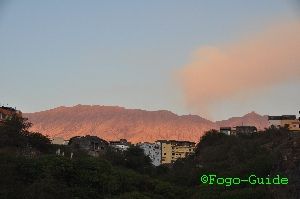 (Eruption_SF.jpg)
At night: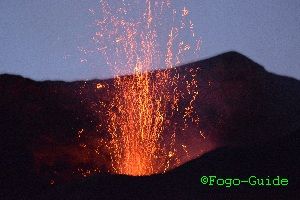 (EruptionN_3.jpg)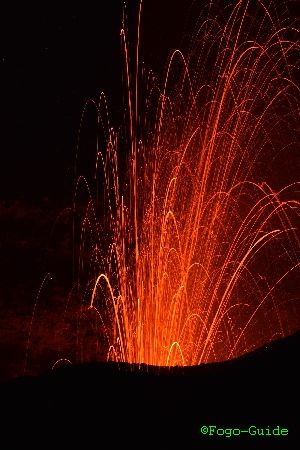 (EruptionN_7.jpg)
See lava fleeting along via an external link:
A YouTube Video (4 min.) follow here (new window).
Lava fleeting

(LavaFleeting.jpg)


Guided you will
see more interesting sites of the island
be better informed about creole culture
more safe on volcano tour
... just get a better holiday
I show you all the must have seen places and take care of your safeness.



Look here: I arrange all you need for your stay.


Here you find some tours I offer to you. Your suggestion will be kindly considered.

See you on Fogo, contact me: call me via E-mail!

By the way: if you have laundry, I will organize a reliable cleaning service for you.

Volcanologie
For volcanologists I offer my assistance.
I help you in all manner you need like accommodation, car rental, find places, carry material, ...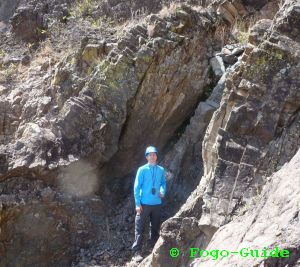 (Volcanologie01.jpg)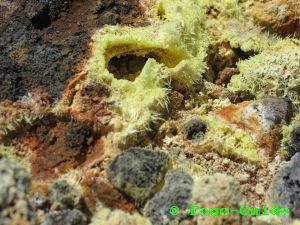 (Volcanologie02.jpg)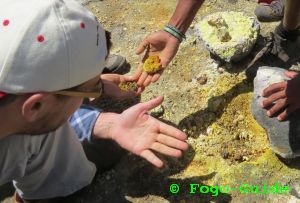 (Volcanologie03.jpg)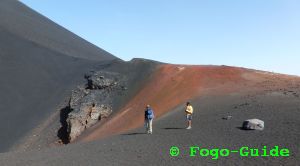 (Volcanologie04.jpg)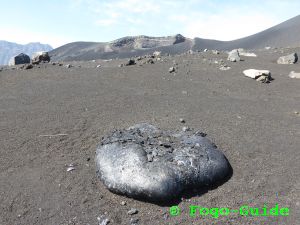 (Volcanologie06.jpg)

(Volcanologie07.jpg)